With the new Supervisor Dashboard VISITLEAD now offers a strong and flexible Management function to have an eye on all activities and events in terms of application and employees.
The Dashboard offers 20 different parameters which can be visualized. That starts of with the signed-in employees and extends to the monitoring of the chat queue. The widgets can be freely positioned and resized. For a appealing visualization there are a number of diagram variations and graphs for your disposal.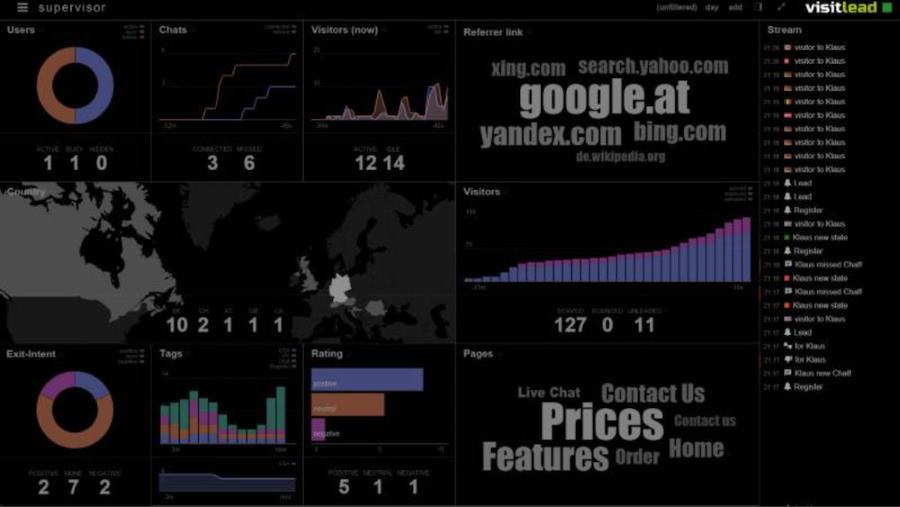 Aside from the Dashboard, the additional Supervisor module also offers a soon to be available Work Time Scheduler. An extensive module, with many options and a range of functions aligned to bigger installs.
Wanna try it? Best start by creating an account and contact us afterwards!