With 2-3 users it's no issue to keep an overview, but with more employees it quickly gets a real challenge to keep everything under control.
Our new Work Time Scheduler gives you the necessary planning certainty to manage your team. As an extension of the existing supervisor Dashboard, you can conveniently and graphically plan and control out of duty hours of agents.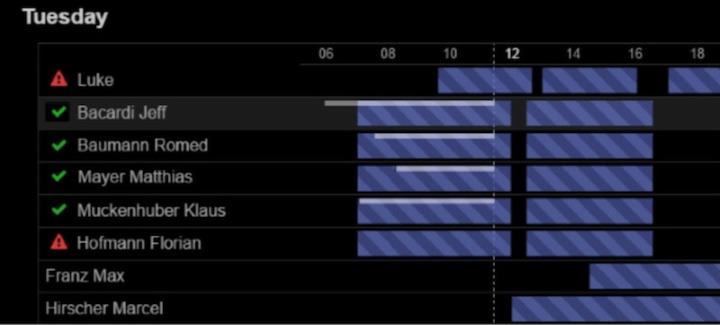 The system automatically logs work time and automatically displays deviations of target / actual times. Of course there are summations depending on employee and day or week.

With the new Work Time Scheduler, the management functions of the already existing supervisor function will be again, significantly revalued. A central overview for all activities, users and website visitors. A function which orients itself primarily on the requirements of bigger installers, multi-user companies or regional distributed businesses.
Wanna try it? Best start by creating an account and contact us afterwards!