Live Chat Software
Nowadays, Live chat is very common and has already been established as additional form of communication to mail and telephone. With live chat your business website gets a 'personal' touch and you get a direct connection to the visitors on your website.
Enterprise Business Solution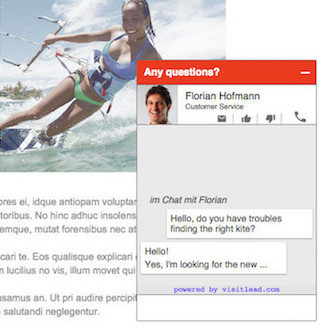 The Live Chat Advantage
Live Chat has a very low communication barrier - especially compared to mail and telephone. The visitor can ask his questions completely anonymous, and also gets a response immediately. A first contact to your service or sales, and also an opportunity to bring in your arguments and advantages!
Live Chat Features
Our Live Chat System is highly optimized
Simplifies the handling for the user
You can 'dictate' your answers - without typing
With canned responses you can answer reoccurring questions fast and easy
Chat invitations can be sent manually or automatically
Not only text chat - there's also voice chat and video chat - included in all licenses!
Custom chatbox styling! Also with greeters, user picture or complete individual style
Chat ratings, pre-chat dialogues, typing preview, typing indicator, chat forwarding, teamchat, send transcripts, ...
Live chat with Voice, Text and Video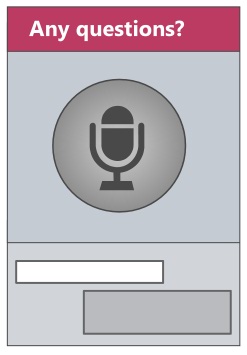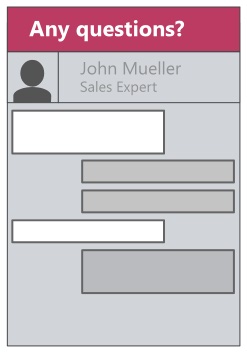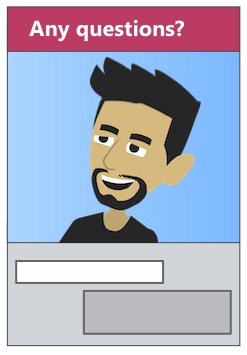 Text chat, voice chat and video chat - included in every license!
Why Visitlead Live Chat Software?
We offer a highly professional live chat solution with modern technology. A solution with clear focus: "Live chat for websites!"
Schedule a demo - attuned for your requirements!
try it for free on your website