We should really have developed the Wordpress Plugin first. Wordpress is the number one of CMS and naturally also one of the most important CMS platforms for us as well and therefore obligated to provide a perfect support.
The new plugin enables even "normal" website operators to integrate VISITLEAD Live Chat and Realtime Monitoring into their website, without the help of an agency or knowledge of HTML.
Another advantage of the plugin is this: you can now manage the VISITLEAD Live Chat Plug and all other extension comfortably via the Wordpress Backend. Professionals can, of course, integrate the Tracking Code manually as well – it's just one line of JavaScript after all.
Installing the Wordpress Plugin
The installation itself couldn't be easier:
Install extension
Enter the 24 digit VISITLEAD account ID
Publish Wordpress website.
Log onto VISITLEAD – and take care of your visitors!
Our functions can be used immediately after installing the plugin. Detailed instructions and a video guide can be found HERE.
VISITLEAD and Wordpress – interesting for Agencies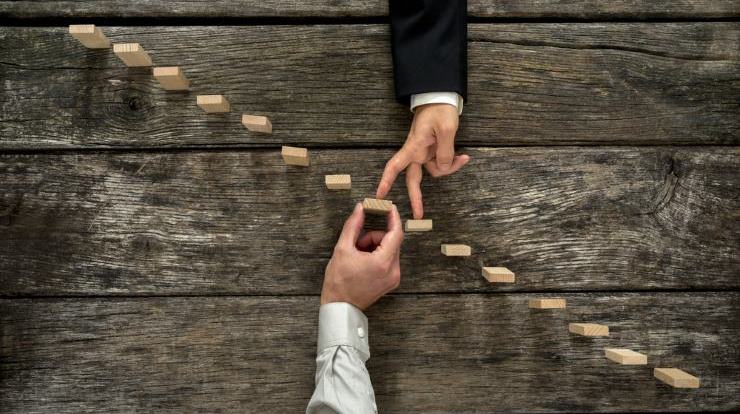 Wordpress is no longer just a blog-software, but a professional, powerful CMS solution that even finds application with big projects and is often supervised by agencies.
For our 'advanced' functions, in particular, advanced knowledge of the web is needed and that is exactly the kind of professional service that can be provided by agencies. If you are interested, there is also a partner model!
More Business – With VISITLEAD
By integrating VISITLEAD you will not only enhance your Wordpress website with an effective Live Chat program: VISITLEAD is a complete OnSite marketing solution. A consistent and complete sales- and business philosophy for your business website that helps you to provide service and take care of your visitors from the moment they enter your site until the fraction of a second before they leave your website.
VISITLEAD will help you increase your conversion rate and generate new business leads for your sales. Your website is connected directly to your business: New chances and possibilities extending far beyond Live Chat.
VISITLEAD helps you increase the real and measurable benefits of your website substantially. The right product at the right time – VISITLEAD.com